Congleton Players are very proud to announce that during our next season of plays we will be celebrating our Eightieth Anniversary!
Yes, our founders had probably by this time eighty years ago decided what their first production was to be. It was in fact "Polly with a Past" and was performed in the Town Hall in March, 1936. The tickets were sixpence each but free to the unemployed!
The Players' next production will be the 283rd play presented to the people of Congleton and to celebrate this anniversary we hope to make our next season – from September 2015 to April 2016 – extra special. Watch this space! Read more >>>

The Congleton Players are extending an invitation to all budding playwrights to enter our internationally recognised One Act Playwriting Competition, culminating in the One Act Play Festival.
Due to the popularity of this Festival, we have now extended this to be held over two evenings, 11 & 18 June 2016, at the Daneside Theatre, Congleton, where they will be performed and judged on the evenings.
Please visit our One Act Play section for more information on play submission and festival details.
Season Tickets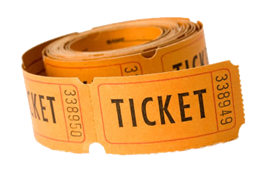 Why not buy a season ticket and watch 3 plays for the price of 2?
Ticket prices: £16